My heart was amazed when Maria Steinberg sent me this sketch of the main points of my TEDx talk.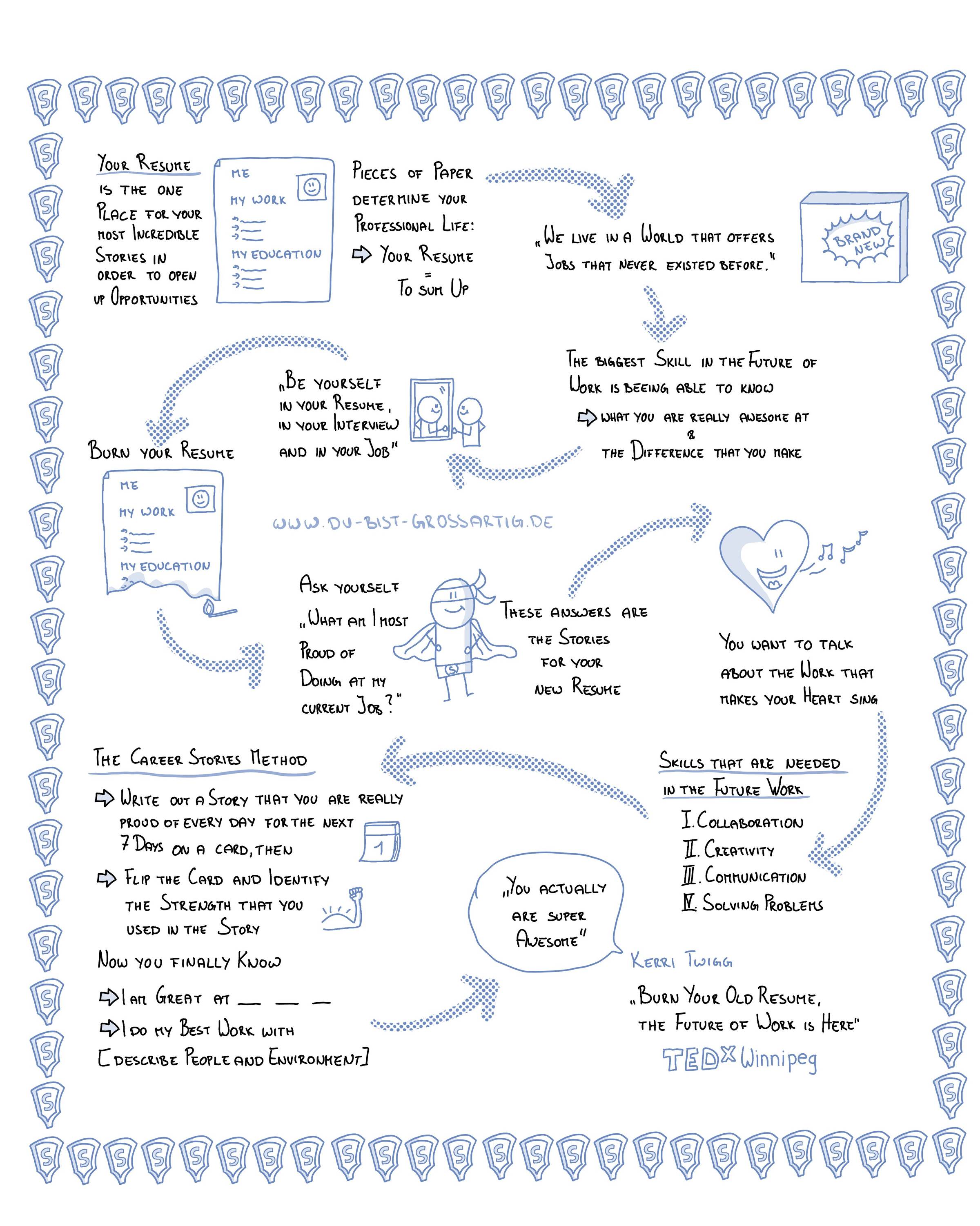 I love the way that anyone can share a story, and how a story can inspire more work.
A CAREER STORIES CHALLENGE
Maria posted that sketch on LinkedIn and then asked, "who else is up for a seven-day Career Stories Challenge?"
I said, "I'll make a course for it." Here it is:
If you watched my TEDX talk and got inspired to try the Career Stories Method, or you heard about me, but you're not quite sure how I help people with stories, this first action to take. It's what I lead any client through, whether they are looking to land a job or start a business.
The course is seven days long and guides you through audio and written prompts on how to find your career stories. It's a true blending of my career coaching, playwriting and mindfulness work. I think you'll love it.
THE OTHER LESSON HERE
The other lesson here is what Maria did. My TEDx talk has been watched a lot, not viral a lot, but more than 8,000 times. Of the people who watched it, she was the only one to make a sketch about it. She used her super skills — sketching and sharing information — to highlight someone else. That's a beautiful demonstration of a sharing a career story without being pitchy. It was generous and she got attention.
If you are moved by something or someone, can you think of a way to share the idea, the work, the process by using your top skills? And, if you don't know your top skills…well, take this free class to figure that out.
​
Related